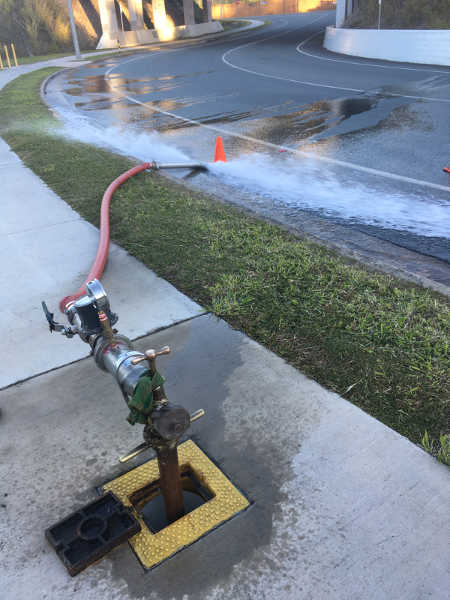 PRE-DESIGN TESTING
Firepak is able to test street fire hydrants in local authority areas including Brisbane, Moreton Bay, Sunshine Coast, Noosa, Gympie, Maryborough and Bundaberg regional councils.
This testing permits fire services Hydraulic Services designers to have accurate performance figures at their disposal to ensure a complying hydrant system during the design phase of a project.
COMMISIONING TESTING
Firepak offers specialist Testing and Certification of new and existing Fire Hydrant and Hose Reel Systems to comply with the current Building Code and all applicable Australian Standard Requirements. This level of Flow, Boost and Hydrostatic testing allows us to issue Forms 16 and 71 as required by Building Codes Queensland for full compliance with federal and state government legislation.
With our Equipment we are able to test and certify all Hydrant & Hose Reel Systems and Fire Brigade Booster Assemblies which up until recently, have only been able to be tested by the QFES using their own appliance.
We also prepare and install Hydrant Block Plans as part of the approval process.
ROUTINE TESTING
Our equipment also allows Firepak to perform annual flow and five-yearly testing (boost & hydrostatic) of installed fire hydrant systems. Strata Managers, Body Corporate members, building owners and maintenance organisations can all benefit by engaging Firepak for this work. We are licensed plumbers, allowing us to perform some maintenance repairs whilst on site should the need arise.
At the completion of testing we issue a Form 72 which is the form required by QFES officers during their inspections.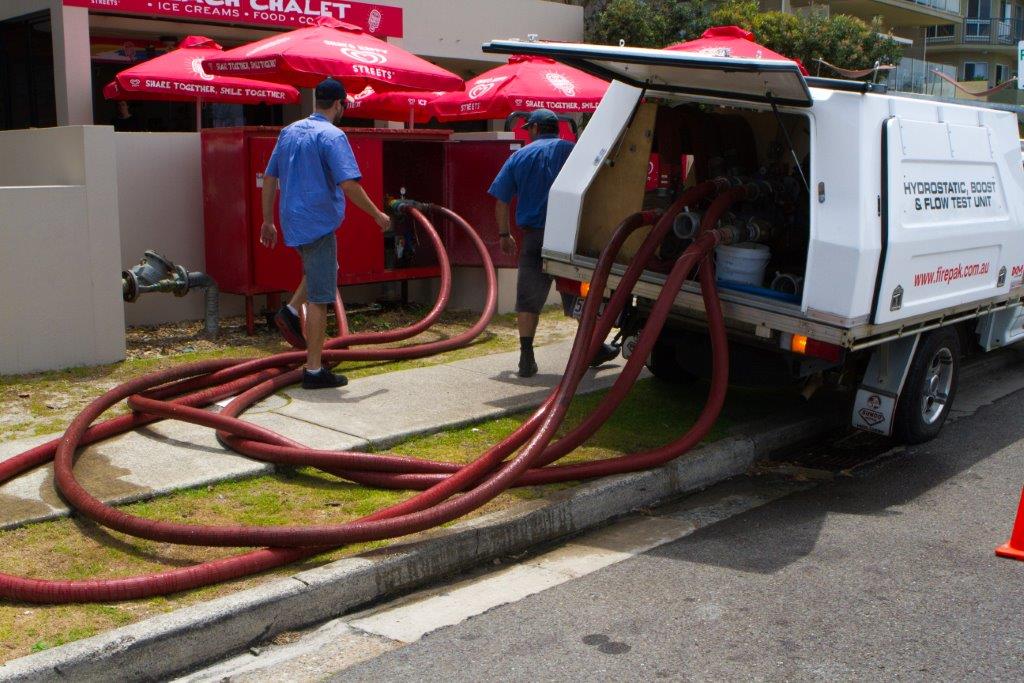 Fire Protection Industry Board of Queensland Inc Accreditation Licence No 774
Member FPA Australia Membership No 18076
Plumbing Industry Council Licence No 19460
FIRE SAFETY ADVISER Licence Number 002330
BSA Contractor Licence No 1124616
Supervisor Licence Number 885762
Class: Hydraulic Services Design
Fire Pumps
Fire Hydrants
Hose Reels
Class: Emergency Procedures
Passive Fire Protection
Fire Collars; Penetrations
Joint Sealing
Class: Passive Fire Protection
Fire Doors & Shutters